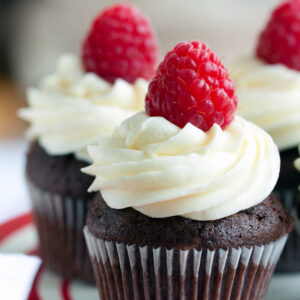 Carbohydrate intolerance simply means that carbohydrates, (sugars and starches in the diet), are not tolerated as well by the body as they should be. The complex part is figuring out why this is the case and to what extent they are affecting your health and your lifestyle.
If left untreated, carbohydrate intolerance, can result in many varied symptoms including: hypertension, hyperinsulinemia, polycystic ovaries, breast cancer, high blood cholesterol, pain and inflammation, Type II diabetes ("adult-onset"), obesity, stroke, and coronary heart disease. This is because all these problems are related to something called insulin resistance, which first starts as carbohydrate intolerance.
Carbohydrate Intolerance & Insulin Resistance
Insulin resistance is a process in which the body is inefficient at managing sugars and starches you have eaten in your diet. When you eat a carbohydrate, such as a piece of bread or something sweet like ice cream, your body releases insulin from your pancreas to process that sugar. Without insulin, you would not be able to assimilate this sugar, called glucose, from your blood stream into your liver and muscles. With insulin resistance, your body makes too much insulin for the amount of carbohydrate consumed. This extra insulin is what causes so many of the listed problems, both functional problems (those which precede pathological), as well as pathological problems (those with tissue alterations). Initially, the extra insulin often ends up processing sugar too rapidly and blood glucose levels are driven too low. This is called hypoglycemia or low blood sugar. This adds stress to the body and causes the production of other hormones (especially adrenal gland hormones like cortisol), which increase blood sugar levels. As carbohydrate intolerance gets worse, more and more insulin is needed to process a small amount of sugar. The insulin eventually becomes ineffective at driving the sugar into the cells where the nourishment is needed. The cells have become resistant to the insulin. Many people notice feeling weak after eating or tired after eating carbs when they have insulin resistance issues.
As carbohydrate intolerance is developing, the extra stress on the hormonal system, particularly to the adrenal glands, overworks these organs. This results in a complex pattern of symptoms that differ from person to person.
Symptoms of carbohydrate intolerance include but are not limited to: sleepiness, drowsiness, lack of concentration, feeling bloated after a meal, (especially one containing sweet foods or starches), always feeling hungry, and experiencing weak legs or knees after eating. These are just a few of the functional symptoms of carbohydrate intolerance. As carbohydrate intolerance can cause major distress to your life, correcting it can result in major health improvements.
Before you know how to adjust your lifestyle so carbohydrate intolerance is not a problem, you need to find out how sensitive, if at all, you are to carbohydrates. One very effective method of finding the optimal level of carbohydrates you can handle is to do what is called The Two-Week Test.
The Two-Week Test (TWT) was originally developed by Dr. Phil Maffetone – NOT Dr. Atkins or the doc who uses a very "similar" diet in his "South Beach Diet." Many doctors and dietary advisers have "used" Maffetone's dietary idea over the years but his original concept is still the best. The TWT is only a test as the name states. Therefore, at the end of the two weeks, it is not advised to continue the diet further without alterations unless your physician advises you to do so. I actually like to think of this as a Four-Week Test. The reason is because the first two weeks will assess your carbohydrate intolerance and the second two weeks will assess your tolerance to certain carbs as you re-introduce them back into the diet. I've seen many people over the years screw up the test after the first two weeks. They go back to eating the way they originally were and never learned what carbohydrates they could tolerate and to what degree. So think FOUR WEEKS! The test will help you decide if you really have a carbohydrate intolerance, and if you do, it will help you find the right level of carbohydrate intake for you.Writing down all your symptoms before you start the Two-Week Test (TWT) is recommended. This will give you a reference point to see how your symptoms have changed, if at all. Many people forget the severity of their problems after they no longer have them. You may also want to record your weight and any body fat measurements, as applicable.
The Two-Week Test
AVOID:
During the TWT you will want to avoid the following:
All carbohydrate foods

except vegetables

. This includes but is not limited to fruit, starches, potatoes, breads, rice and most processed foods. Again – no fruit!
Beans & legumes
Corn
Milk, yogurt, ice cream, & cottage cheese. Lactose free milk isn't advised because most of it is loaded with stabilizers/binders. 100% almond might not be advised for most because of the natural sugars.
"Energy" or "Nutrition" bars, including the 40-30-30 type and "low carb brands"
Most alcohol and soda, including diet drinks (and anything sugar-free *Nutrasweet, Splenda, Truvia, xylitol, sorbitol, etc.).
Honey, molasses, maple syrup, stevia
Processed meats and

any

processed and "fake" food
Sweet wines, beer, liqueurs (Small amounts of dry wine and pure distilled spirits – vodka, gin, whiskey – are okay.)
EAT:
Eat as much of the following foods during the TWT as you like, continuing to stay away from any food you may be allergic to.
Whole eggs
Cheese (real cheese, not processed, and preferably not soft ones such as mozzarella), heavy cream, sour cream, butter
Meats – all meats are fine except those cured in sugars. Ideally you should not eat bacon during the TWT unless you have one that has no sugar/honey added.

All

vegetables except corn and potatoes (because those aren't vegetables)
Fish and shellfish – sushi is fine, keep the avocado, leave the rice!
Pure vegetable juice, including tomato and carrot. Yeah they're higher in natural sugar and a tomato is a fruit but okay.
All nuts, seeds, and their butter counterparts including peanut butter (yeah it's a legume but it's okay), and coconut (including coconut milk if it's 100% pure no-sugar added)
All oils, vinegar, and sugar free spreads such as mayonnaise and mustard (no ketchup and no hydrogenated oils and no sugar-added spreads)
Spices & herbs area all okay; as are lemon and lime.
Lots of water! Herbal tea and coffee is okay if you usually drink it (easy on the caffeine though). NO coconut water (too high natural sugar).
KEY POINTS FOR SUCCESS:
Do not let yourself go hungry. If you are not eating many small meals throughout the day, including vegetables, your blood sugar will drop. This will cause your adrenal glands to be stimulated and, with the aid of your pancreas, mobilize extra sugar into your bloodstream. Your body will perceive this similarly to you having just consumed a few sips of soda. So eat up! Don't worry about your fat intake or cholesterol levels. This is only for two weeks.
If you decide to eat some form of carbohydrate on the "Avoid List" before the two weeks is up, you will most likely get an invalid response and you will need to start over.
Go shopping before you start. Plan on eating all, or most all, meals at home. This will help you resist the temptations for desserts and snacks.
Consume plenty of water during the test.
Avoid demanding exercise (anaerobic exercise) during the test. Your body chemistry will be changing during the TWT and the sugars needed to run anaerobic activity will not be as readily available from you diet. So keep to aerobic activity during the TWT.
DAY 15: TEST COMPLETED, TIME TO ASSESS THE SITUATION:
Re-evaluate your list of complaints. What symptoms are better? What symptoms are gone? How is your energy level? Your sleep? Your mood?
If you felt better, start adding small amounts of carbohydrates back into your diet. Start very small, such as a piece of fruit for breakfast, an apple at lunch, or some rice with dinner – not all 3 on one day. Just one! Try one carb for a couple days, see how you feel, then perhaps add a second.
Continue to stay away from all refined sugars and white flours!
Add the carbohydrates in during every other meal. Add in the carbohydrates until you notice some symptoms return. This will usually occur a few hours after eating the carbohydrate. It may be bloating, a depressed mood or energy level, craving for more carbohydrates, or any other symptom that improved during the TWT. This is your tolerance level and you will want to back off your carbohydrate intake slightly and maintain, but not exceed, this new level of carbohydrate intake. This should be your optimal dietary intake pattern and you can adjust it as needed; such as more carbs on harder exercise days.
Good Luck!
Dr. Gangemi
* THERE ARE A LOT OF COMMENTS ON THIS PAGE AND I NO LONGER RESPOND TO EVERY ONE. MOST LIKELY YOUR QUESTION HAS BEEN ANSWERED BELOW. PLEASE READ THROUGH THEM TO LEARN MORE AND TO SEE IF YOUR QUESTION HAS BEEN ANSWERED. IF YOU'RE WONDERING IF YOU CAN EAT A CERTAIN FOOD OR NOT SIMPLY LOOK AT WHAT IS IN THE FOOD. IF THERE IS ANY SUGAR OR CARBOHYDRATE ADDED THEN YOU CAN'T EAT IT. IF IT'S A NATURAL FOOD THEN YOU CAN EAT IT IF IT'S A VEGETABLE, FAT, OR PROTEIN. IT'S ONLY FOR TWO WEEKS SO IF YOU'RE NOT SURE THEN DO NOT EAT IT AND YOU CAN ADD IT BACK IN DURING WEEK THREE.