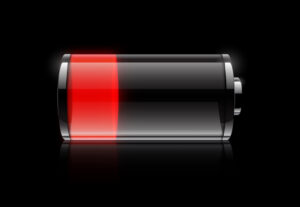 You can correct hypoglycemia issues often by changing how you eat. Low blood sugar issues are resolved by balancing your blood sugar via diet. Well, that's obvious. How do you do that? For starters, the balance between your pancreas and adrenal glands is of utmost importance. Pretty much all of the information under "Carbohydrate Intolerance/Insulin Resistance" is going to be pertinent with hypoglycemia, so I won't be redundant. But let me address some key points.
First, eat breakfast. Eating breakfast is the easiest and single best thing you can do to help manage, and sometimes eliminate your hypoglycemia. If you are already eating breakfast, don't eat a bagel or muffin, or cereal and juice – have some high quality protein such as eggs, bacon, or even a grass-fed undenatured whey protein smoothie with some coconut milk. You won't feel like you need that 2-4pm nap anymore.
If you're using a lot of caffeine (usually more than the amount in 1 cup of coffee), then slowly wean off of it. If you're using processed canned coffee, buy the whole beans instead (preferably organic). The whole beans have the necessary nutrients in them such as niacinamide to help you detoxify the caffeine.
Eat a healthy amount of protein and fats (coconut milk, meats, butter, eggs, avocados) during your three meals so you're less hungry and won't feel the the need to consume sugary snacks. Don't just grab a soda or cookies for a snack when you need one. Nuts and seeds are good. Cheese, fruit, and eggs make great snacks too. I like coconut milk mixed in with organic berries if you're okay not needing some more protein. The key here is to eat enough food, focusing on proteins, fats, and vegetables, during your three meals, so you don't feel the need to eat every two hours which simply promotes poor glucose regulation.
Next, stop the artificial and fake sugars, and that includes Splenda. Splenda may be "made from sugar" but it is chlorinated sugar that contains no calories but tricks your body into thinking it is sugar. Use real sugar if you need to use sugar. Yes, even sugar is better than the fake stuff. Even better use honey; raw local honey is the best. DO NOT use agave, xylitol, sorbitol, erythritol, maltitol, high fructose corn syrup, saccharin, or nutrasweet (aspartame). Stevia in small amounts is okay for some, but it's still processed. Maple syrup (real) is okay too; don't go crazy on it though.
Exercise aerobically and only aerobically to help correct hypoglycemia. Go to my Fitness section and read up!
Nutrients such as vanadium, chromium, zinc, manganese, and magnesium are sometimes beneficial to help correct hypoglycemia, depending on the situation. Use pure sesame seed oil (not toasted) every day. The sesamin in the oil is beneficial towards insulin regulation.
Hypoglycemia Laboratory Tests
Some doctors still perform glucose tolerance tests to see the response of blood sugar levels at various intervals after you consume a high-sugar solution. However, there are some other general labs you can look into too. Your fasting blood sugar should be between 70-90 mg/dL and your fasting insulin should be under 15.0 mlU/L (ideally under 10 mlU/L). Those are optimal lab values for good health. Triglycerides, commonly high in blood sugar handling cases, should be under 100 mg/dL. Hemoglobin A1c should be under 5.6%.