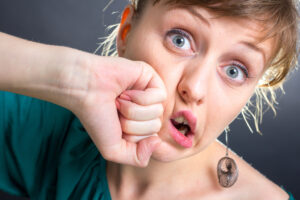 Autoimmune natural treatments can be highly effective in reversing and correcting symptoms (and causes) of autoimmune health disorders. An autoimmune disease occurs when the immune system mistakenly attacks itself, targeting the cells, tissues, and organs of a person's own body. There are many different autoimmune diseases, and they can each affect the body in different ways. An autoimmune disease such as multiple sclerosis affects primarily the nervous system. Crohn's disease attacks the tissues of the digestive tract. Rheumatoid arthritis affects the joints.
Hashimoto's is perhaps the most common autoimmune disease today. It is the number one reason for hypothyroidism (low thyroid function). Though this is an immune system problem, conventional medicine still treats the symptom (the thyroid) with thyroid medications such as Synthroid or Armour Thyroid. They never address the symptom. Hashimoto's is diagnosed by a presence or either thyroid antibody, TPO or TG. Two individuals with the same disease may present with completely different symptoms. Therefore, as always, individualizing the treatment approach is necessary.
The one thing all autoimmune diseases have in common is that there is an immune component to be dealt with. This may involve a food allergy adversely affecting the immune system, or another stressor such as high cortisol levels, or even a medication or infection. Gluten intolerance is thought to be the most common reason for Hashimoto's. Immune support is always necessary. Then, depending on the type of autoimmune disease present, more specific neurological and nutritional therapies are investigated and applied.