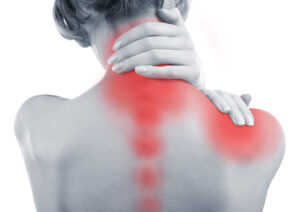 Chronic fatigue and fibromyalgia many times occur together, but a person can have the global pain and aches of fibromyalgia and still not feel completely fatigued. The diagnosis is typically given when a person has many symptoms/problems happening at the same time and it overwhelms them (as well as the treating physician), leading to the diagnosis.
FM/CFS are caused by a variety of problems and therefore those areas need to be addressed specifically for that person. I have seen people given the diagnosis of FM/CFS due to hormonal imbalances, digestive problems, immune system problems, carbohydrate intolerance, and even chronic injury patterns. All these issues need to be addressed, and most people have most if not all of these disorders present. The major hormonal issue is usually the adrenal glands, which become fatigued (or sometimes too hyped up) over time from prolonged stress. In women this leads to estrogen and progesterone imbalances (estrogen dominance) and in men this results in low testosterone issues. The digestive tract is often inflamed, and food allergies as well as yeast and unhealthy gut flora often need to be addressed. The immune system is often overworked too.
There is no magic pill and no one fix for everybody with any problem, and this is especially the case with FM/CFS. The problem today is that since so many physicians are used to seeing one symptom and diagnosing and treating that one symptom, it has now become too confusing for them as well as the patient. This confusion leads to either doing nothing, (other than giving you the diagnosis), or treating with pain and anti-inflammatory medications, hormones, painkillers, or anti-depressants. The key to treating and resolving these conditions is to diagnosis the processes that are leading up to the FM/CFS, not by addressing the ultimate "named" diagnosis.