Here's a list of ten questions I often get asked from patients as well as sources I use for certain products. Enjoy!
[toc]

1)  Shoes or no shoes? Less is always better but when you need to (or have to) wear something on your feet check out Vivobarefoot for an entire line of walking, running, and dress shoes and Luna Sandals for well, sandals. You can try on Vivobarefoot shoes in my office and view some other types of minimalist footwear too. Check out Two Rivers Treads for lots of minimalist footwear and use the code SD10 to get 10% off. Remember, barefoot is best!
2)  Whey protein: The only whey protein I use and recommend is Whey Cool by Designs For Health because it is organic and undenatured. That means that MSG is not created during the process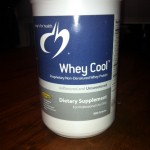 ing like almost all whey proteins out there. The very few and hard to find whey proteins that don't have MSG typically are sweetened with a lot of sugars. Not only is whey an ideal source of protein but it is loaded with glutathione, perhaps the body's most essential antioxidant. Whey Cool comes in plain, vanilla, and cocoa and you can buy on-line, but I sell it even cheaper to my patients. (Sorry, I can't sell to non-patients.)
3)  Coconut Milk: I use THAI Organic Coconut Milk. It's the only time I recommend buying a canned food. Native Forest is good too, and there are others. Stay away from the half-gallon varieties found in the refrigerator section as they are watered-down and loaded with sugar, binders/fillers, and synthetic nutrients. At most stores or on-line.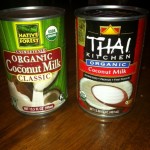 4)  Coconut Oil: A staple in every house. The only oils we use are coconut oil, butter, and extra virgin olive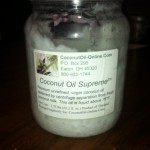 oil. I use Coconut Oil Supreme because I trust its purity. There are others you can buy in stores or on-line.
5)  Smoothies: My typical recipe: Around ½ can or more of coconut milk, water to liquefy as needed, 6-8oz of berries, green stuff (parsley, cilantro, kale, whatever you like), ginger root – mix this all up until well liquefied (Vitamix blenders are best!) and then TURN DOWN your blender so it is very low and just stirring lightly and add 1-2 scoops of whey protein (24-48g protein). As soon as the protein is mixed in, stop the blender! If you add the whey protein in too early and pulverize it there's a chance you'll denature it (less healthy) and you'll also create a lot of foam – it won't taste too good.
6)  Cookbook? Our favorite is, The Food Lovers Make it Paleo. Obviously, I think everybody should be following a Paleo-Type Diet as often as they can for optimum health.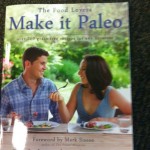 7)  Sunscreen: ECO Logical is what my family uses and I carry it in the office. It's so clean you can eat it (but don't). No harmful chemicals and no harmful zinc or titanium oxides – which are still plentiful in most health-store brands.
8)  Multi-Supplements: I never use or recommend the traditional high dose synthetic multi-type supplements, they don't provide the "insurance" we are led to believe they provide. Whole food multi-supplements, containing organic dried fruits, vegetables, and herbs can be beneficial, especially if you're not eating enough of those foods during the day. Alpha Organics and Catalyn from Standard Process are what I recommend. Catalyn is available only from physicians.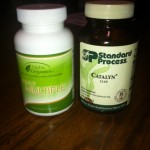 9)  Heart Rate Monitors: Everybody should have one. I like Polar monitors but there are plenty of varieties out there. You don't need to spend a lot to get the basic HR and timer function (<$100). Plenty of info on both my websites on how and why you should be using a HR monitor – especially read the "Sock Doc Training Principles" to get started.
10)  And yes – the websites: drgangemi.com (yeah you're reading it now), and sock-doc.com. There's different information on each and you don't need to be a hard-core athlete to enjoy sock-doc. There's a mailing list for each but if you're not into the email-thing then follow me on Twitter @thesockdoc where I'll alert you of new information on both sites as well as other health information as it comes up. I don't use Twitter to tell you what I'm eating :).