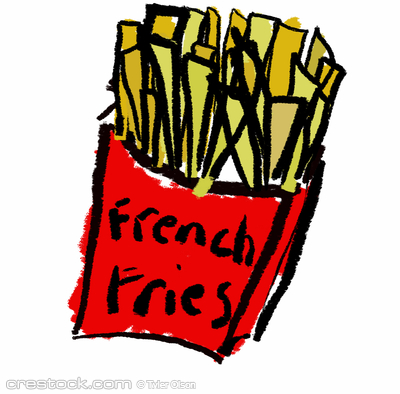 With so many food companies scurrying to make their product "trans fat free" to gain market share of the quickly spreading trans fat awareness craze, many are using deceptive tactics to trick even the informed consumer.
Perhaps you've seen those labels flashing "Zero Trans Fats!" on bags of potato chips, crackers and other snack foods. While that sounds like an honest attempt of the food industry to get rid of ingredients that clog your arteries and cause a significant amount of inflammation, it's really more of a scam. And this scam is approved by the FDA.
In the world of the FDA, zero doesn't really mean zero. Under their regulations, "If the serving contains less than 0.5 gram [of trans fat], the content, when declared, shall be expressed as zero."
0.5 grams per serving can quickly add up when you consider what a "serving" really is. Consider that an 11-ounce bag of potato chips contains 11 servings. It's perfectly legal to declare "Zero Trans Fats!" even though entire bag has more than 5 grams of trans fat – which the Institute of Medicine has declared unsafe in any amount.
So how do you know if your product contains trans (hydrogenated) fats? Simple: Search the ingredients list for the words:
hydrogenated
partially hydrogenated (such as "partially hydrogenated soybean oil")
shortening
margarine
mono or diglycerides
…and anything that has been deep fried
Some companies have truly eliminated trans fat from their snack foods, only to have replaced them with saturated fats – typically harmful cottonseed and palm oils. So beware – just because a snack food doesn't contain trans fat doesn't mean you should eat as much of it as you want – or even eat it at all.
For more information on hydrogenated fats and the multitude of problems they cause, click here.
Detailed information on fighting inflammation can be found in the Health Topics section.